Dostal jsem od vás několik hodně emailů s dotazy, k technice úpravy fotografií, které se zaměřují na černé pozadí a výrazný hlavní objekt. Ptali jste se, jak se to vlastně dělá a jestli je to složité. Tato technika se nazývá obecně LOW / BLACK KEY PHOTOGRAPHY. Obecně je několik možností, jak se k výsledné fotografii dopracovat. Na jednoduchém příkladu si ukážeme, jak snadno a jednoduše dosáhnout zajímavých výsledků během pár minut.
Fotografie upravená metodou LOW / BLACK KEY byla velmi snadná, protože se jednalo o velmi kontrastní snímek
Originální snímek před vlastní úpravou. Stačilo se jen rozhodnout, zda bude finální úprava barevná, nebo černobílá
Rád si hraju s počítačovými programy a zkouším nové technologie a tak mi to nedalo a vyzkoušel jsem si Low Key Photography přímo ve špičkovém fotografickém studiu. Naštěstí to není opravdu nic pro mě, ne že by se mi nelíbil pohled na krásnou ženu, ale být zavřený celé dny ve tmavém studiu o velikosti hangáru, to není opravdu nic pro mě. A tak jsem pátral a zkoušel, jak si jednoduše a rychle vyrobit zajímavý portrét s typicky černým, nebo naopak bílým pozadím snad v počítači. Nakonec jsem po několika zkušebních kolech zjistil, že je to poměrně snadné, prostě nic nového pod sluncem a já objevil zase jen Ameriku.

Základ je vybrat vhodnou fotografii, aneb co vybrat a jak by to mělo vypadat
Jediné co mě na tomto způsobu úpravy fotografie přišlo složité, záměrně říkám úpravě, protože za pomoci blesku si vyrábět snímky Low key nehodlám, bylo vybrat tu nejvhodnější fotografii. Možností je opravdu nespočet, záleží, co vlastně chcete fotografií říci. Potřebujete udělat dokonalý portrét, nebo zamaskovat hnusné pozadí a nechat vyniknout jen něco málo z hlavního objektu, záleží jen a jen na vás a na vaši fantazii. Pokud jdete fotografovat portrét naprosto cíleně, je dobré si scénu trochu připravit. Dobré je volit pozadí tak, aby nebylo příliš kontrastní a hlavní fotografovaná scéna byla dobře osvětlena, případně naexponována, ostatní už vyřeší poměrně snadno software. Čím více je hlavní objekt kontrastnější a pozadí tmavší, nebo méně kontrastní, tím je to jednoduší. Zkoušel jsem upravovat starší snímky a jde to poměrně snadno i bez toho, abych dopředu počítal s tím, že se do této metody pustím. Není třeba věšet hlavu, upravit jde opravdu snad všechno. Největší problém představují většinou drobná pírka, chlupy a vousy zvířat, tady už to chce trpělivost a pevnou ruku, možná lépe grafický tablet, do kterého jsem se poslední dobou zamiloval a nedokážu si bez něj představit jakoukoliv úpravu fotografií.

Cesta k portrétu s černým pozadím, aneb jak na to
Existuje poměrně hodně postupů, jak vyrobit v počítači snadno a rychle zajímavý portrét na černém pozadí. Některé cesty jsou velmi jednoduché, některé poměrně složité a jiné vyžadují speciální technické pomůcky a velké studio. Velmi snadno se to dá aplikovat za pomoci blesku a speciálního nastavení fotoaparátu, ale například u zvířat je tento systém poměrně obtížně proveditelný a navíc obecně platí, že zvířatům blesk vadí. Na internetu najdete desítky postupů, jak připravit výslednou fotografii za pomoci různých postupů a kdo vládne jazykem Shakespeara, může se směle pustit do hledání. Není to žádné tajemství a zvládne to opravdu každý, kdo zvládne upravit alespoň základně fotografii. I tady platí stejná pravidla, jako u jakékoliv jiné úpravy. Jde o to, co vlastně chcete s výslednou fotografií dělat a jak ji máte v hlavě vymyšlenou, realizace je potom snadná. Ukážu vám jeden z těch jednoduchých a základních postupů, které zvládne i malé dítě a s jeho pomocí si budete moci snadno a rychle vykouzlit zajímavý portrét na černém pozadí.

1. Prvním krokem bude volba software, ve které budeme Low Key portret "vyrábět". Já vám ukážu jednoduchý postup za pomoci Adobe Lightroom.

2. Ve druhém kroku je potřeba si dobře promyslet, zda se bude jednat o snímek ve výsledku barevný, nebo černobílý
3. Otevřete snímek v originálu v Adobe Lightroom, tak jak jste se v minulosti naučili (Library přidat snímek, Develop pro úpravu).
4. Zvolte Black and White, v případě tmavého snímku, nebo Color v případě barevného a pokračujte


5. Tady přichází důležitá fáze, záleží na typu snímku, a kam se chcete s úpravou dostat. Důležitý je zejména vztah mezi Contrast, Highlights, Whites, Blacks. Záleží na konkrétním typu fotografie, takže si můžete s jezdci v klidu pohrát a přitom sledovat histogram do té doby, dokud se vám nebude výsledek líbit. Já začínám s nastavením Contrast, Highlights a nakonec Blacks. Potom ještě trochu poladím Shadows a Whites a pokud se mi snímek líbí, přejdu dál.


6. V další fázi používám masku se štětcem Adjustment Brush, abych docílil černého pozadí. Stačí si nastavit velikost štětce, mít neustále zapnutou historii a velmi pečlivě označit přes masku místa, která mají být černá. Někdy je možné zapnout funkci AUTO MASK, ale opět záleží na konkrétním typu fotografie. Někdy je snímek hotový za pár minutek, někdy, pokud jde třeba o chlupy, nebo vousy, je to mnohem pracnější.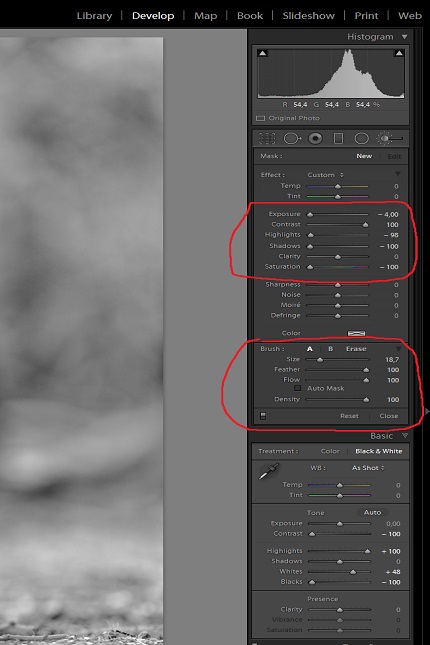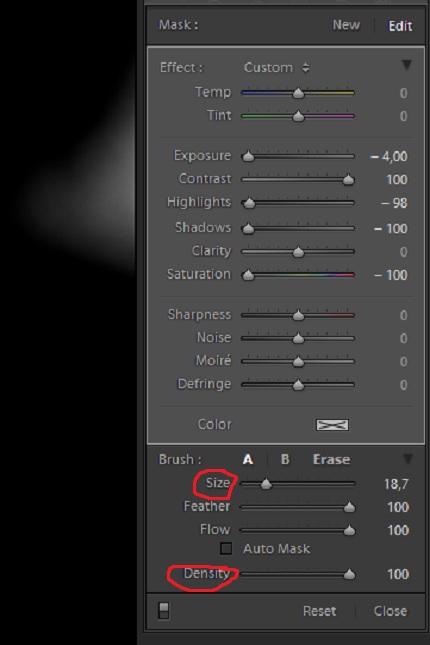 7. Potom už jen stačí doladit plochy mimo hlavní objekt, někdy pomůže obyčejný černý štětec a vůbec se s tím nemazat.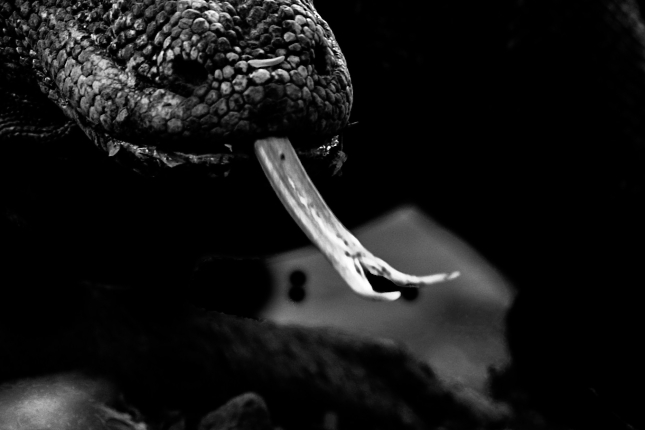 8. V poslední fázi si doladíme snímek opět jezdci Contast, Blacks, Whites, Shadow, Highlights ke své úplné spokojenosti. Případně si můžete přepnout z BLACK AND WHITE do módu COLOR a upravit si finální snímek v barvě, to už je jen na vás.


9. Pak už stačí jen vyexportovat do jakéhokoliv formátu, případně poslat snímek k další úpravě, ořezu, tisku, prostě tak, jak jste zvyklí.

Osobně si myslím, že to není vůbec tak složité, jak to na první pohled vypadá. Začněte rozhodně s jednoduchými snímky, třeba bílý pták na zeleném pozadí, tam je to opravdu jednoduché. Fantazii se meze nekladou a někdy jdou vykouzlit opravdu zajímavé portréty zvířat anebo lidí, to už je jen a jen na vás. Schválně to vyzkoušejte, zpočátku to chce trochu trpělivosti, ale potom to jde velmi snadno.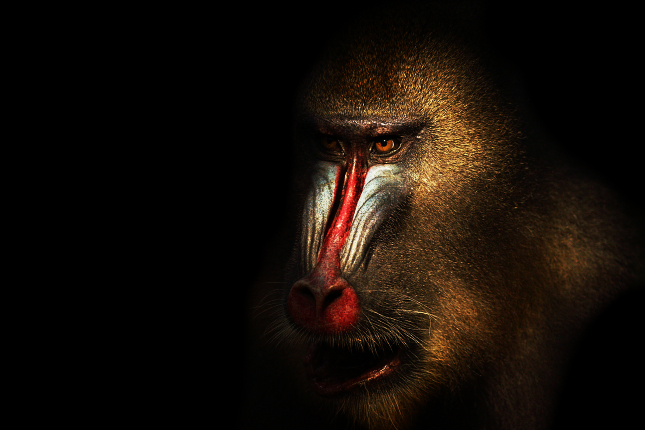 Fotografie upravená metodou LOW / BLACK KEY tentokráte v barevném provedení
Fotografie upravená metodou LOW / BLACK KEY
Originální snímek před vlastní úpravou. Stačilo se jen rozhodnout, zda bude finální úprava barevná, nebo černobílá
Michal Jirouš | PhotoNature.cz 7.6.2015

Article comments